How it Works
1. Launch RecoveryPro Thunderbird Import Addon. Tool has two options: Add File and Add Folder. File mode adds one or more files whereas Folder mode will add folder having various MBOX files.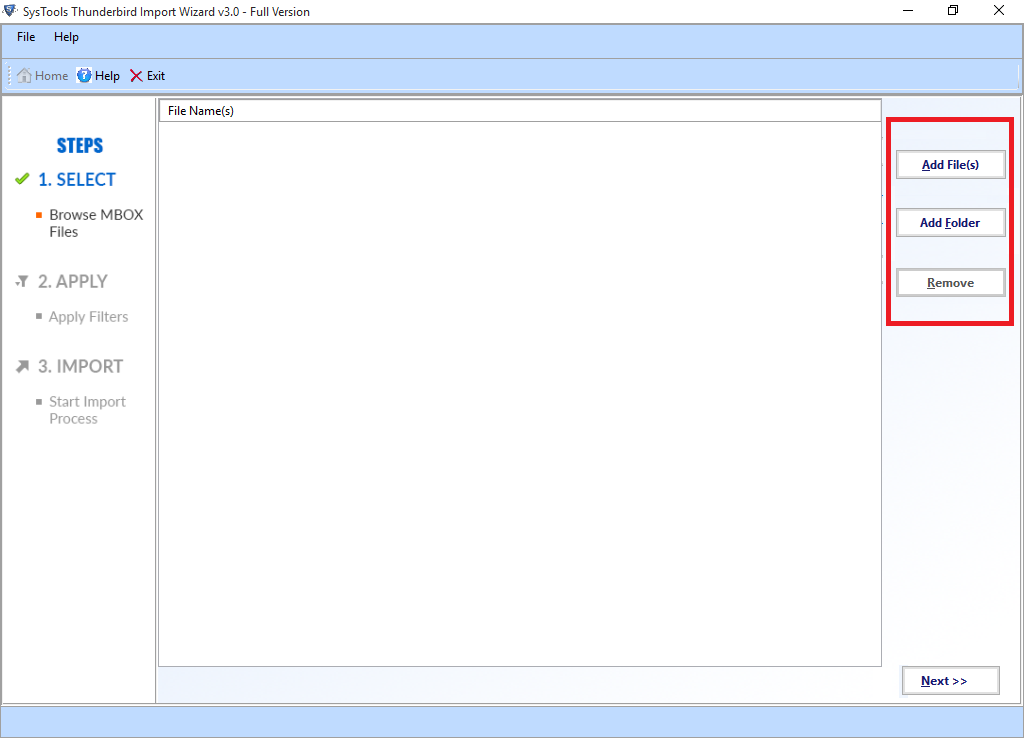 ---
2. Click on Add File or Add Folder to proceed further.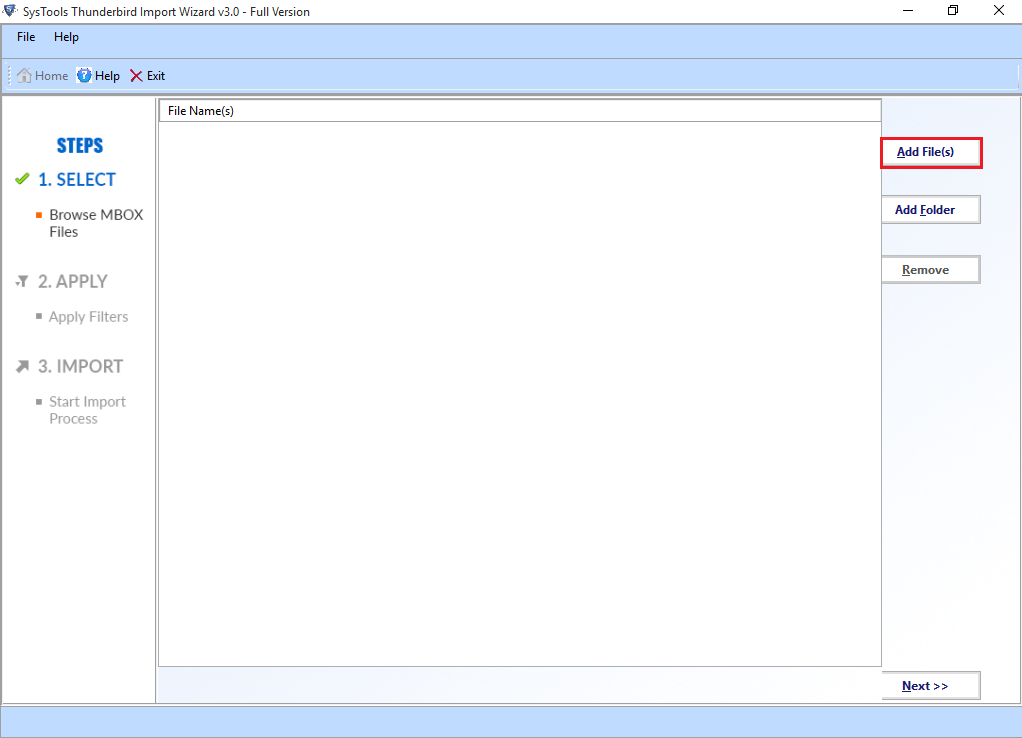 ---
3. Select single or multiple MBOX files.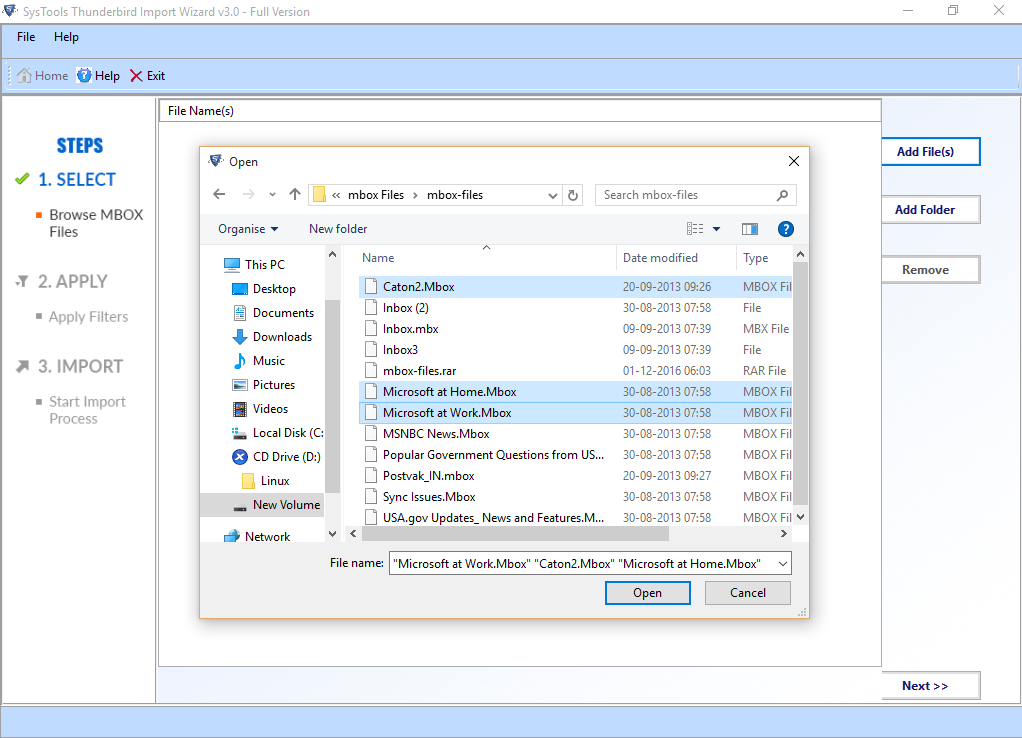 ---
4. Select Apply Filter & set button.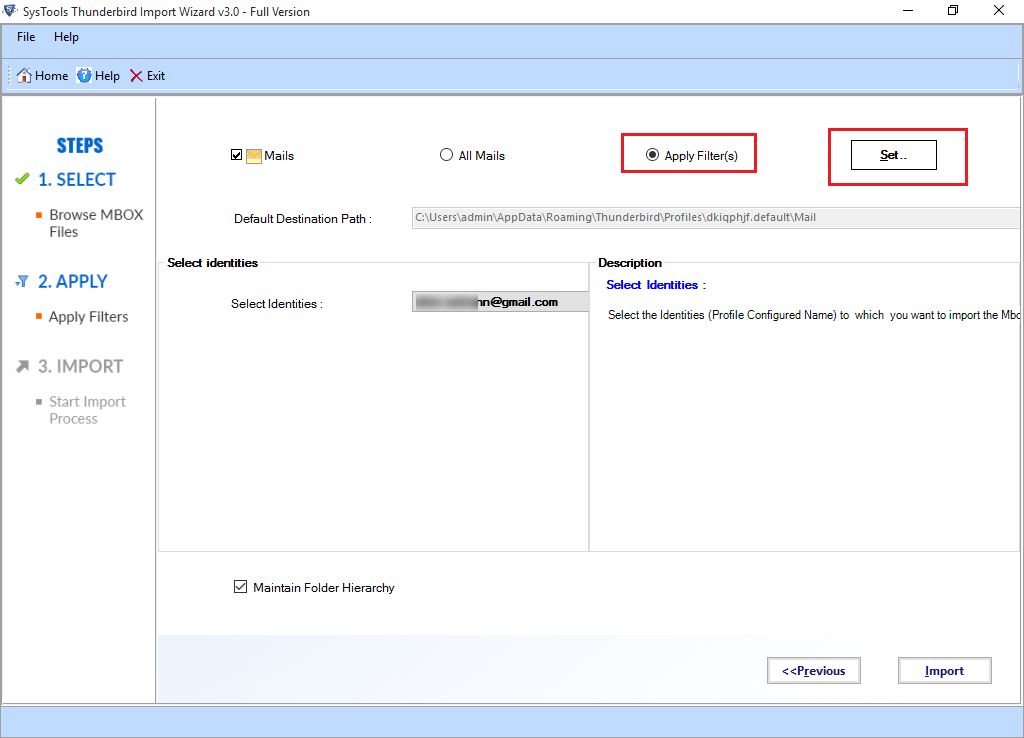 ---
5. Now a new window will appear Mail Date Filter. Set date in To & From.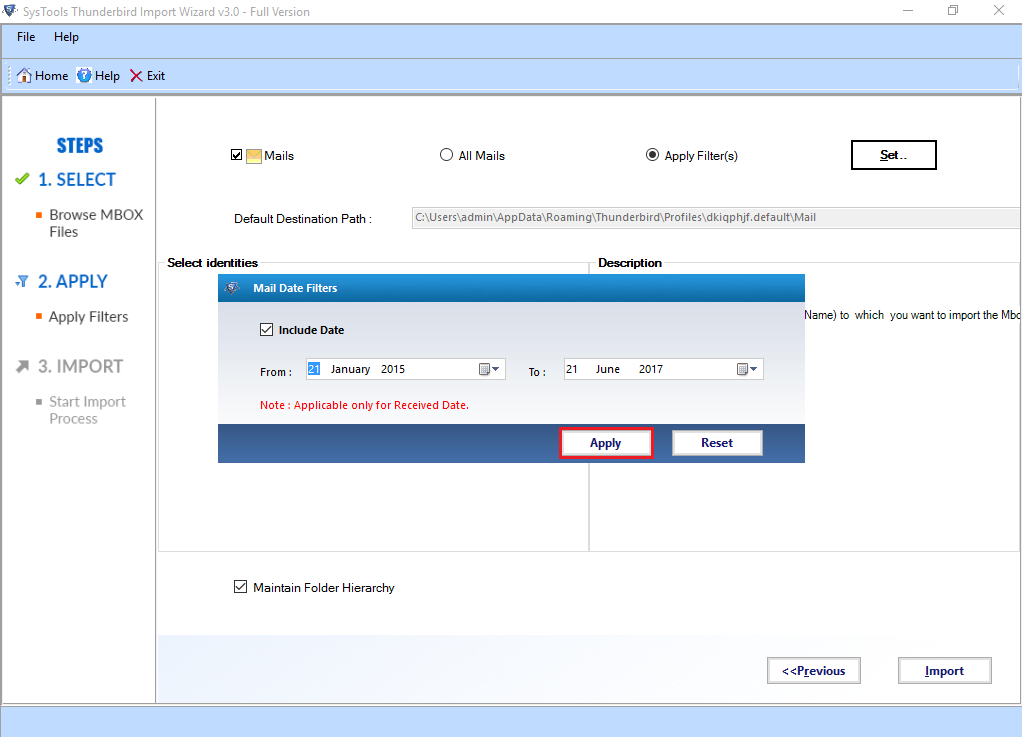 ---
6. Select desired Thunderbird profile in which you want to import data.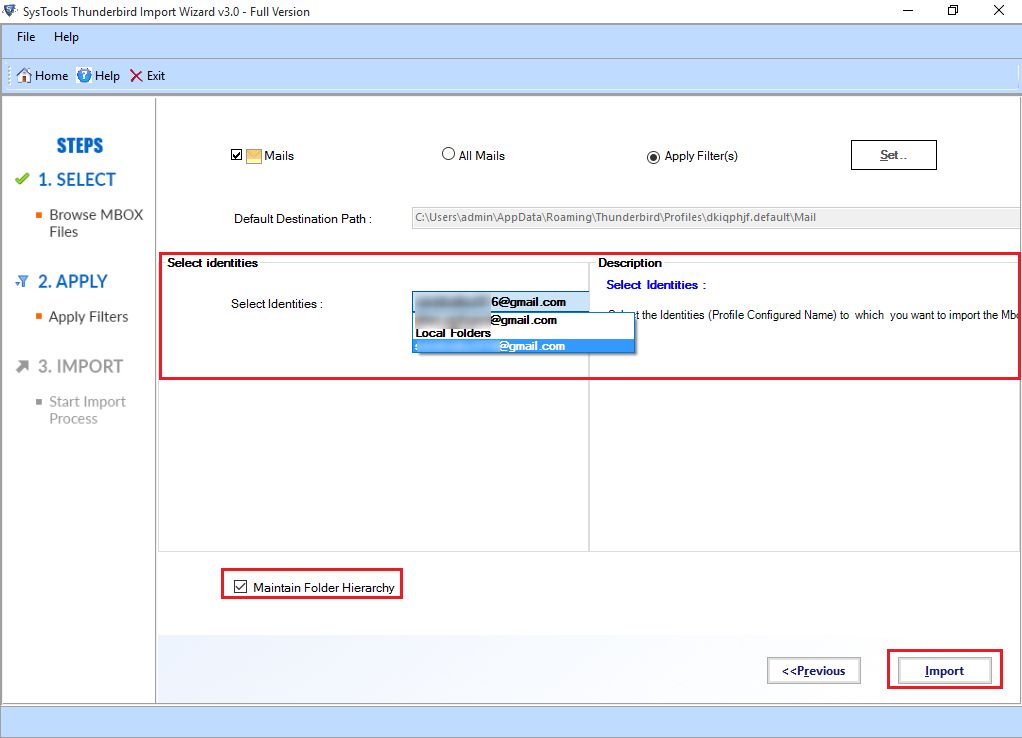 ---
7. Make sure Maintain Folder Hierarchy option is selected. Now click on Import.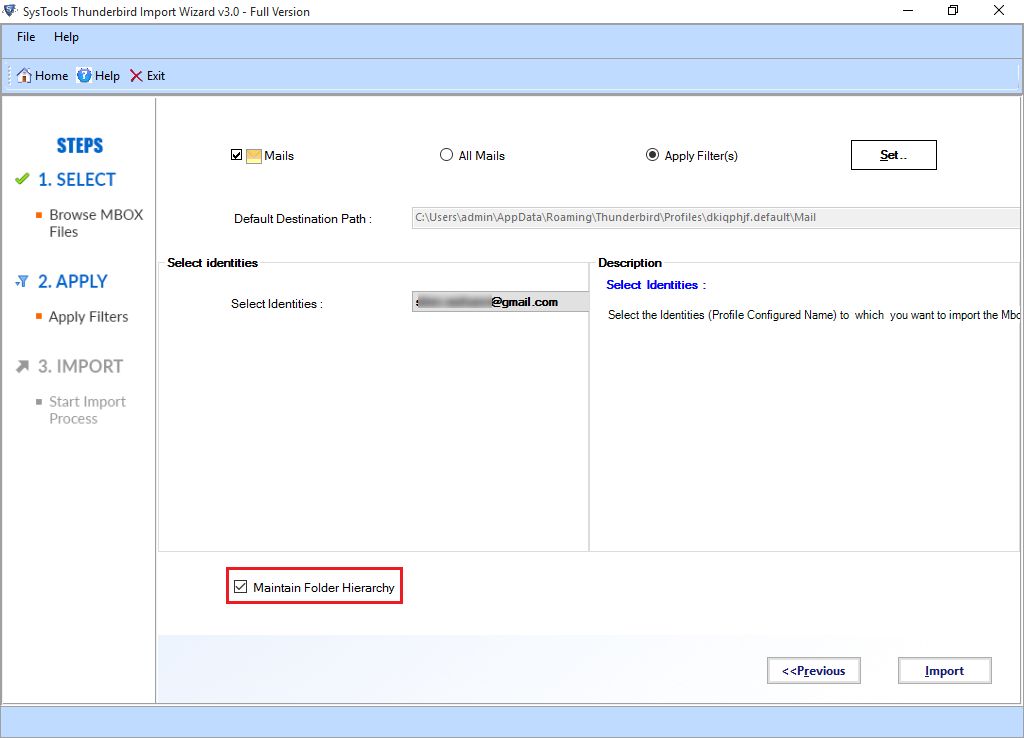 ---
8. A message will appear Import process completed successfully.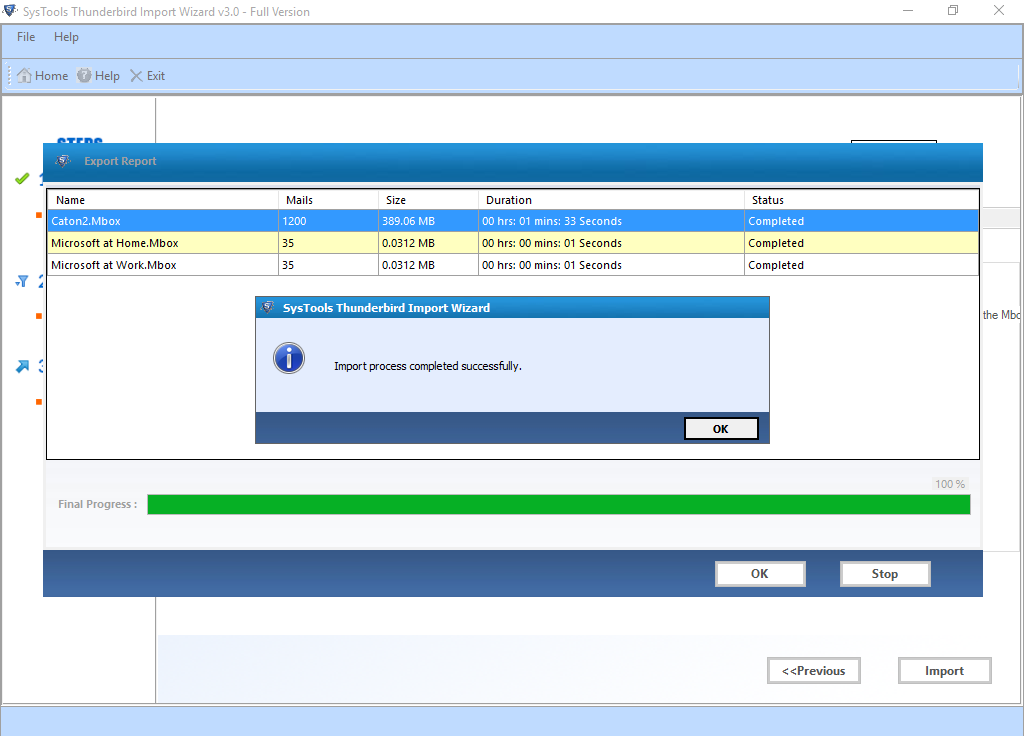 ---
9. Export report is generated which can be saved in CSV format.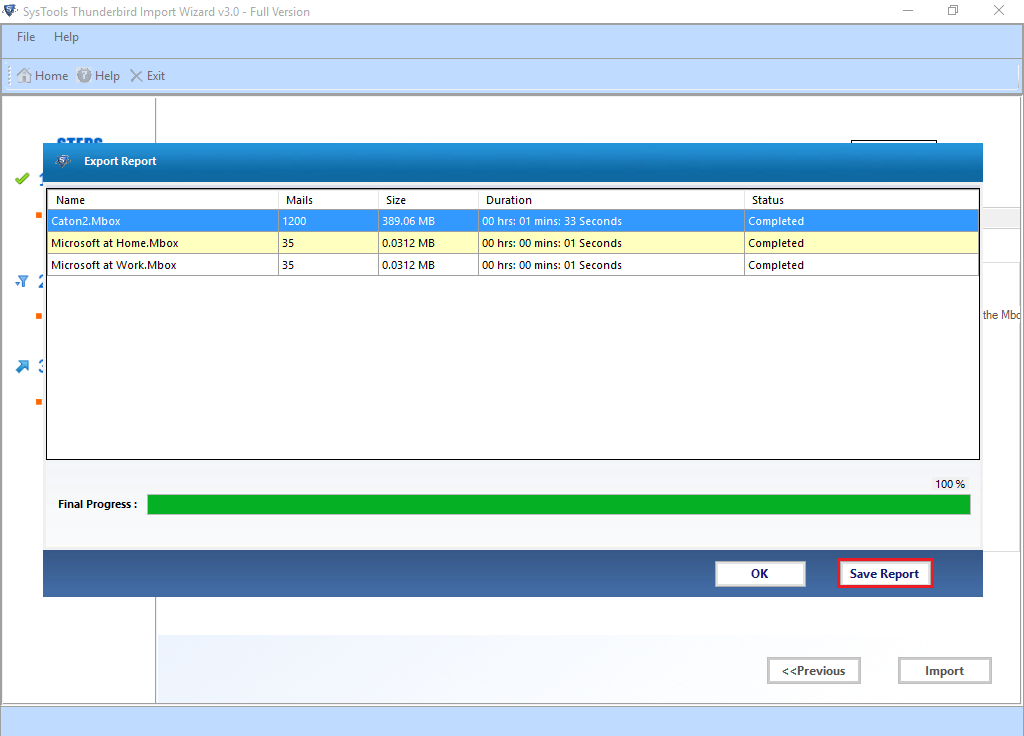 ---
10. View report which contains file path, no. of mails, size, duration, status.