How it Works
1. Launch RecoveryPro OST Splitter.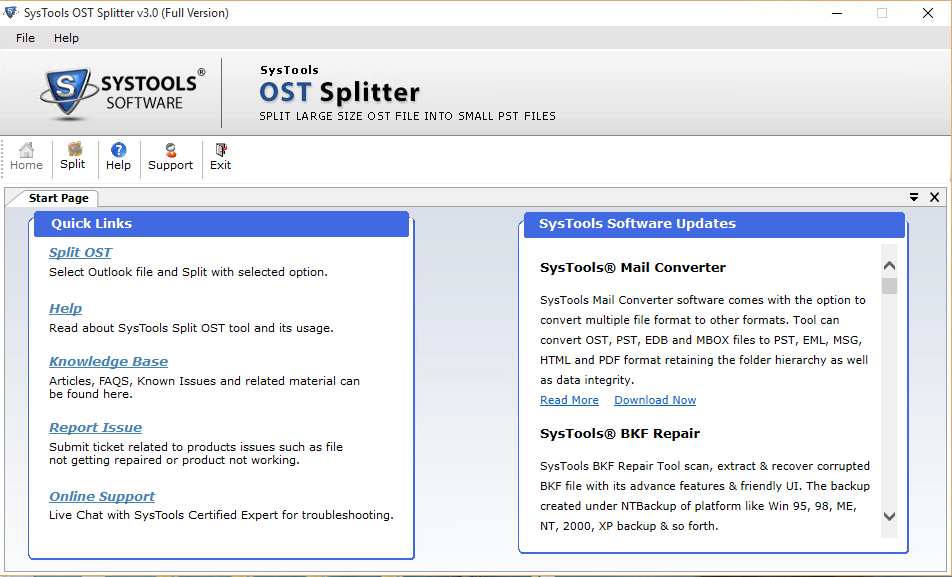 ---
2. Click on Split option which is on the top left corner.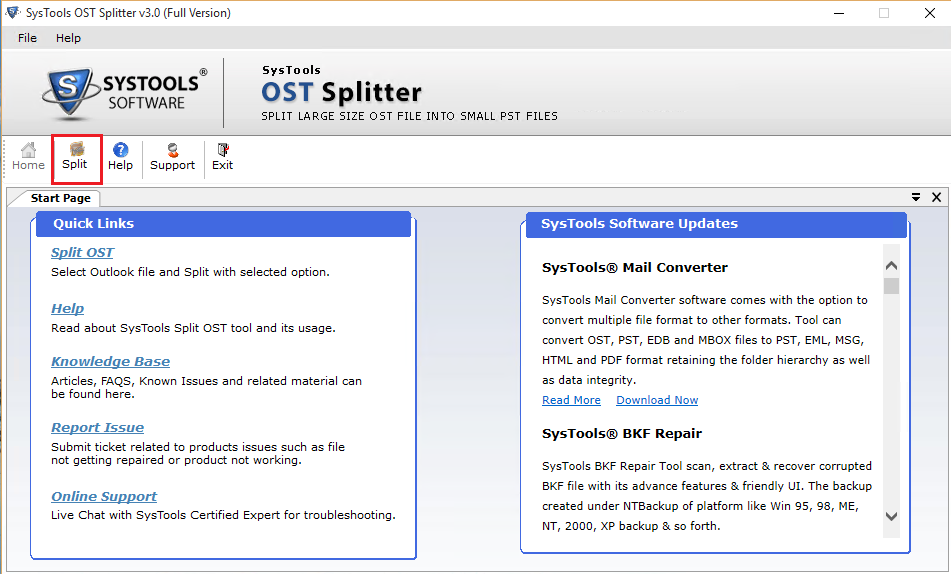 ---
3. Now select Outlook version & Split option (by size, by folder, by year, by date).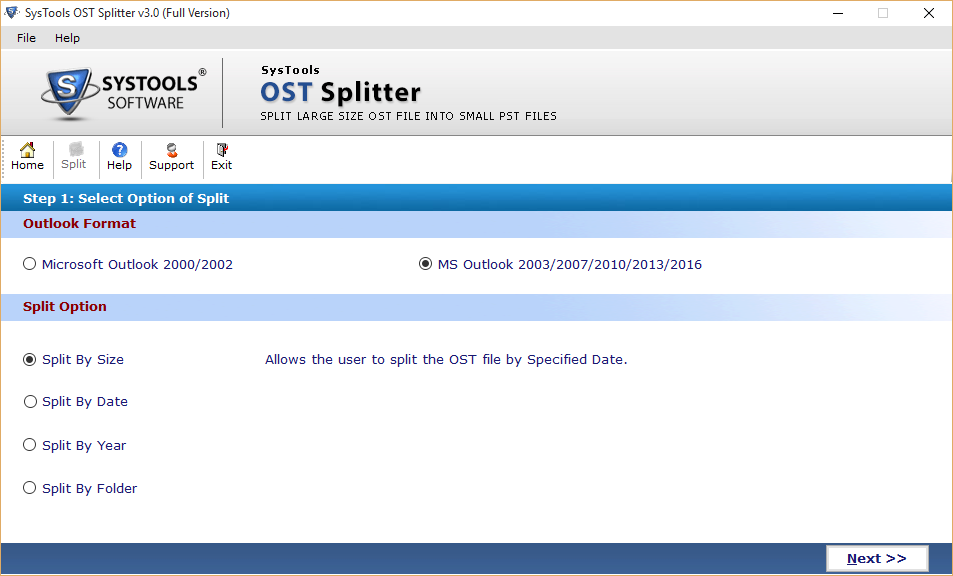 ---
4. a) By Size: If you select this option then you need to specify size in MB or GB.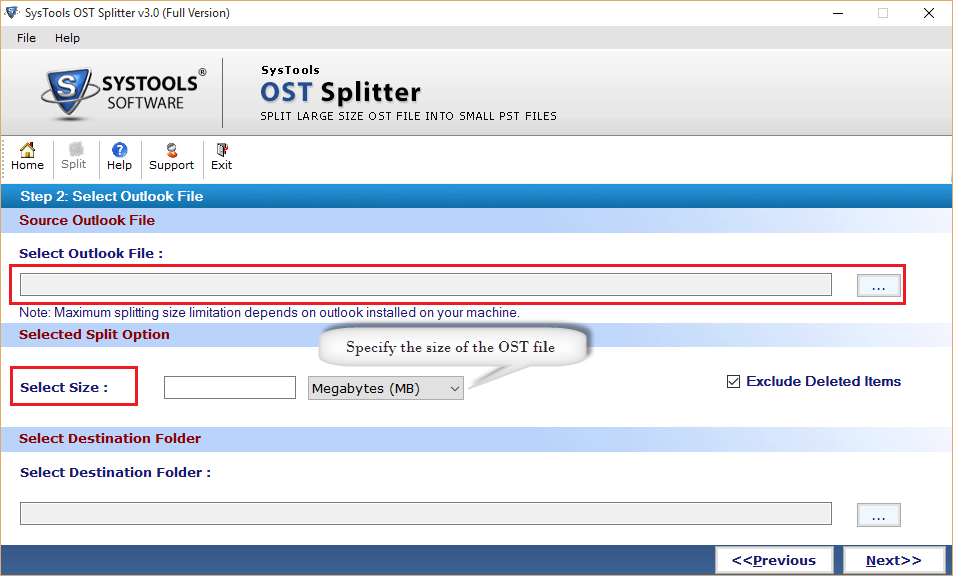 ---
b) By Folder: In this option, you need to specify folder size.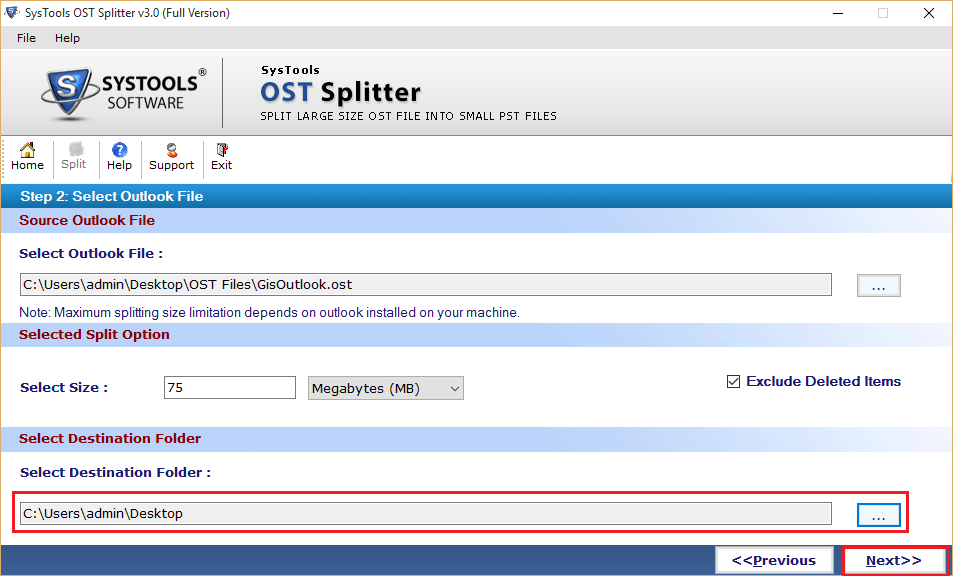 ---
c) By Year: Provide the year range for splitting OST files.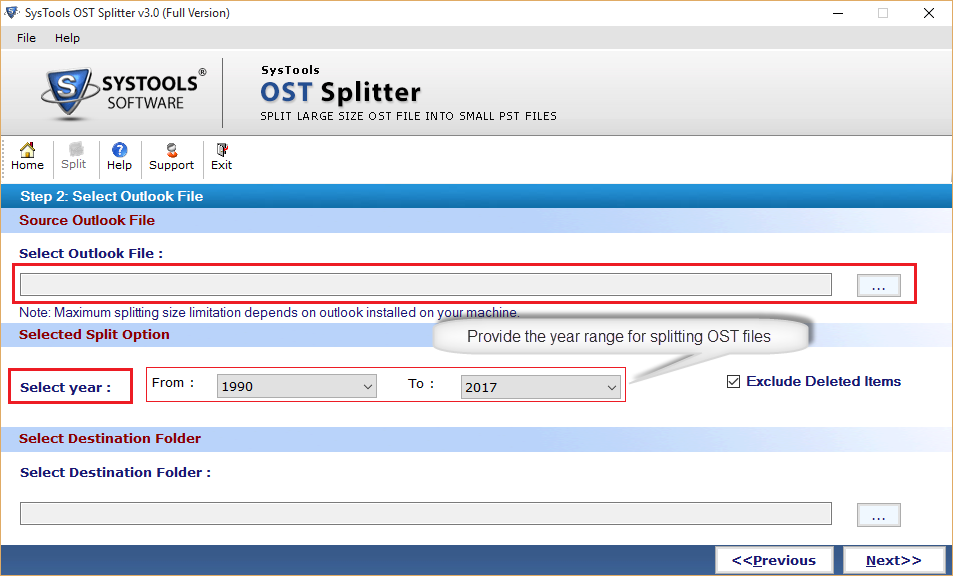 ---
d) By Date: You need to select date to split the OST file by date.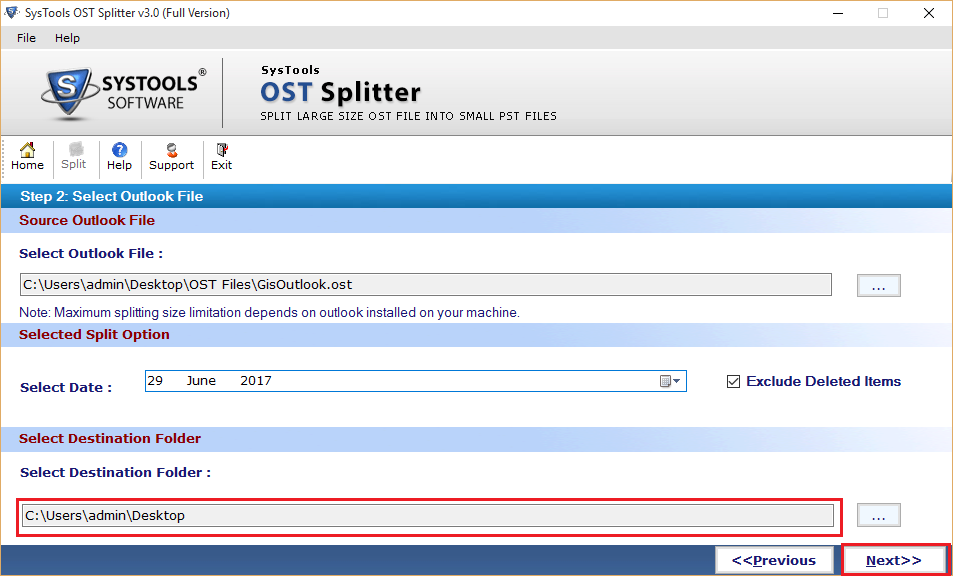 ---
5. Split Status: A new screen will appear which shows the status of a split process.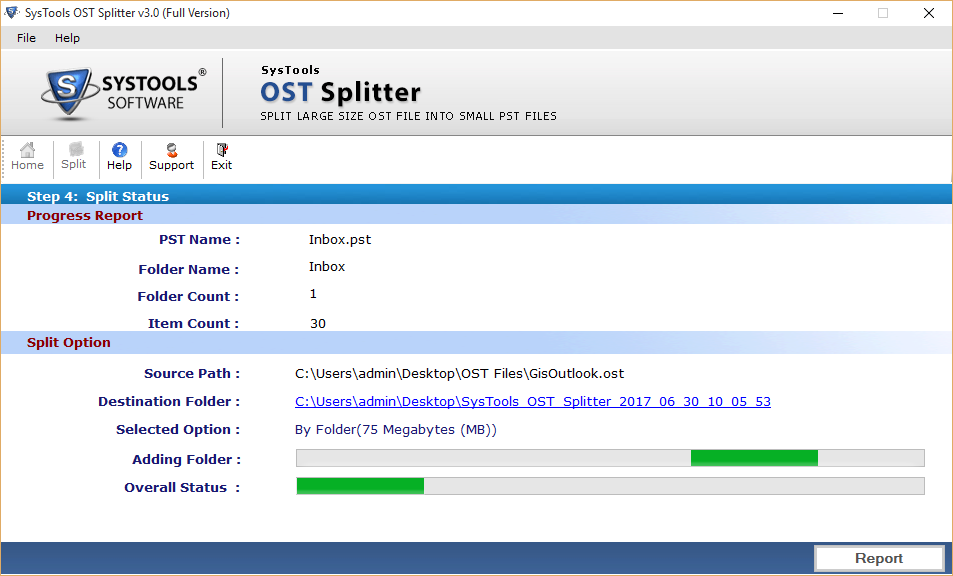 ---
6. A report is generated which can be saved in a drive with CSV format.