Procedure to use the software
Follow the given below points step by step to know how to use the software.
1. Install the software and go to start button and click on all program list and open software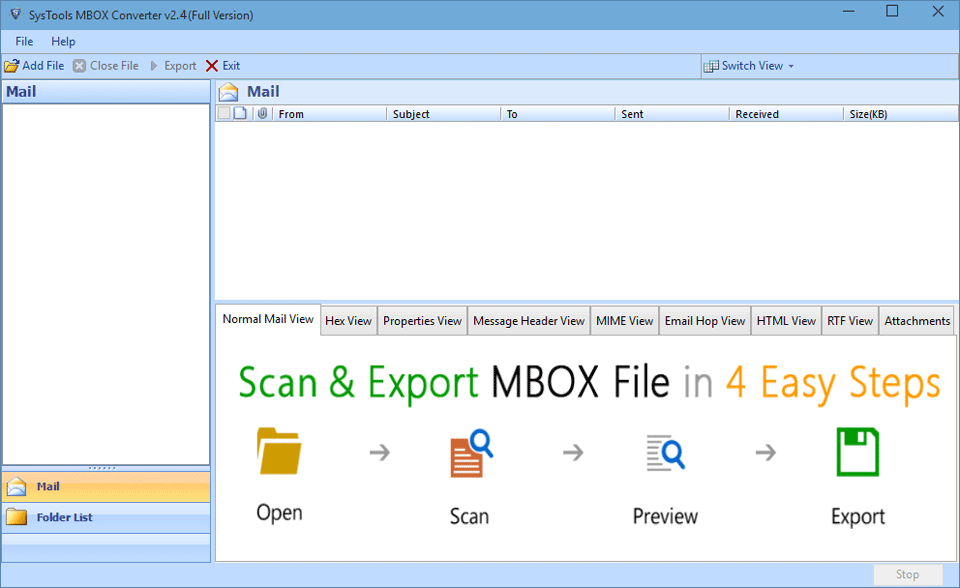 ---
2. Now add Mbox file that needs to be converted by clicking on Add File button.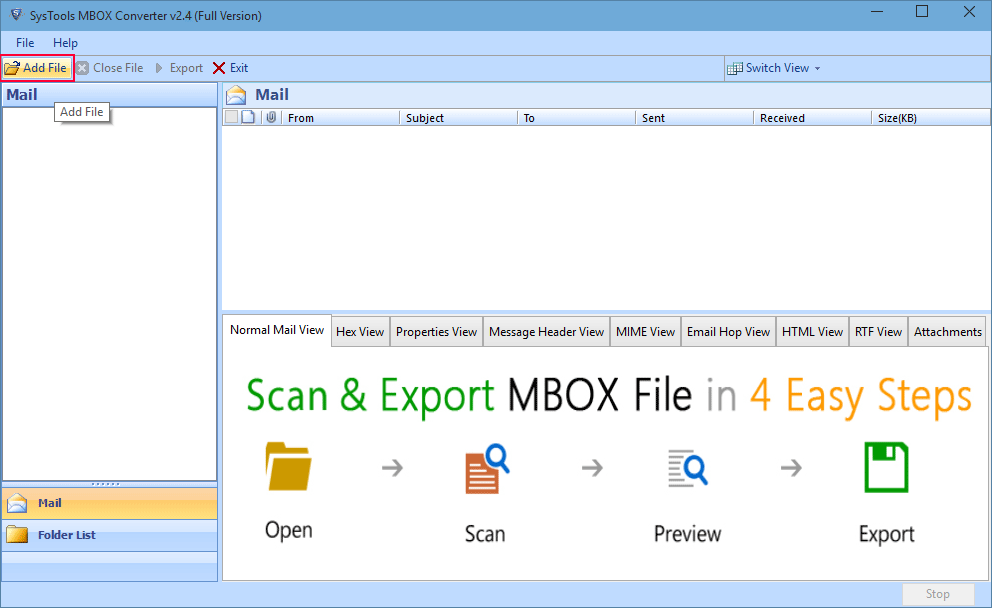 ---
3. Select the Email client which is installed on your machine.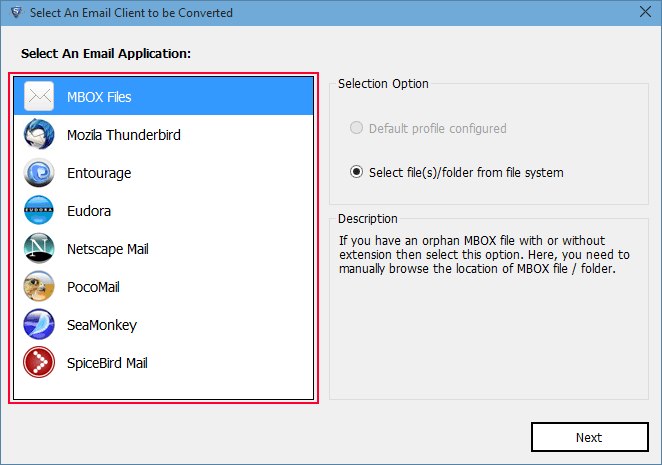 ---
4. Now, Select the radio button Default Profile Configured & click on Next button.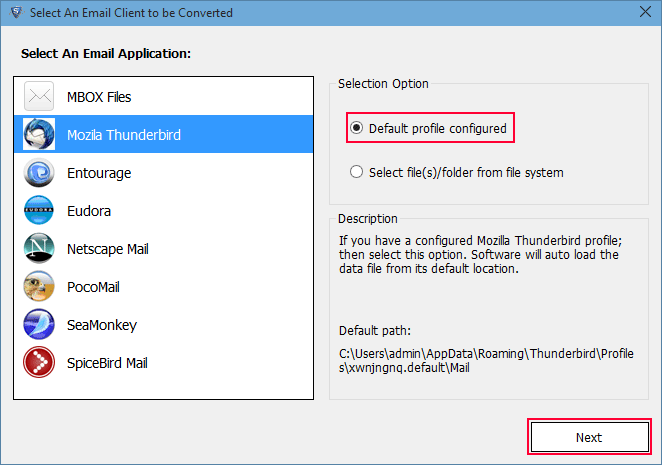 ---
5. Over Select identity text box, enter configured email and now click on Process button, software automatically fetches data from its default location.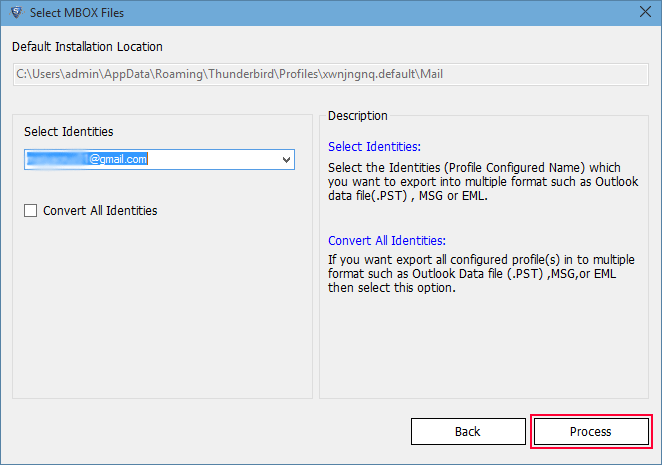 ---
6. If you know the location of your files, then simply click on radio button Select File(s)/Folder from file system.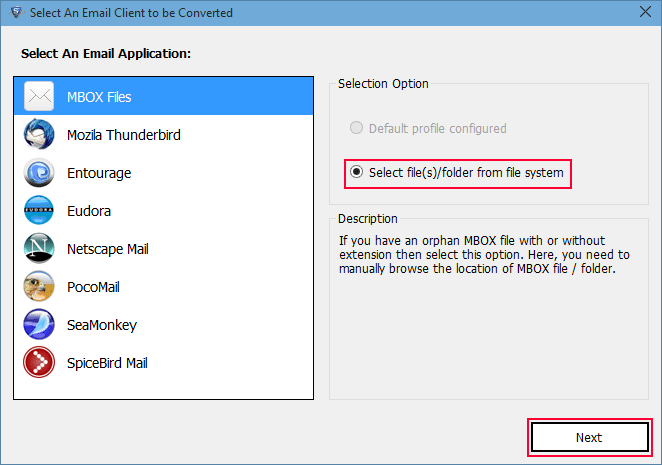 ---
7. Click on ... button to browse for MBOX files.

---
8. Select files and click on Open button.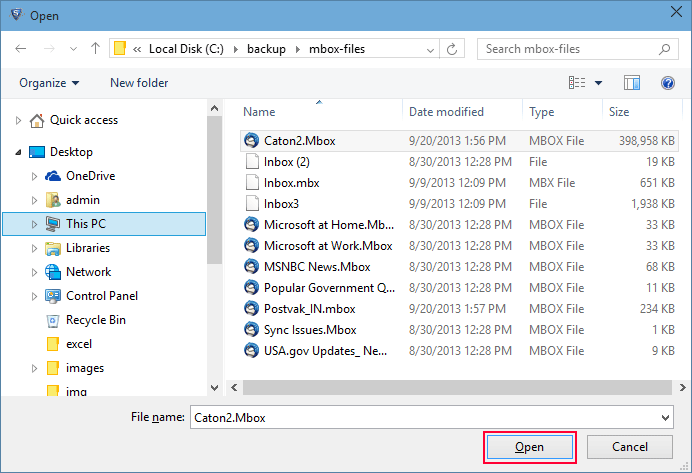 ---
9. To Select MBOX file in bulk click on Folder mode

---
10. Select the Folder and click OK button.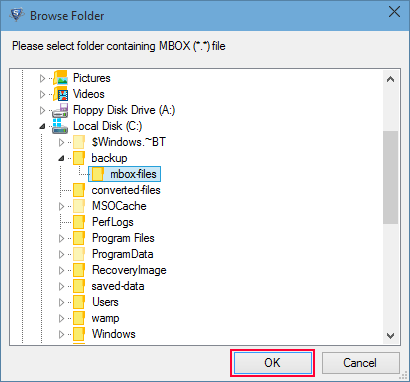 ---
11. Software loads all email items from your specified mail application.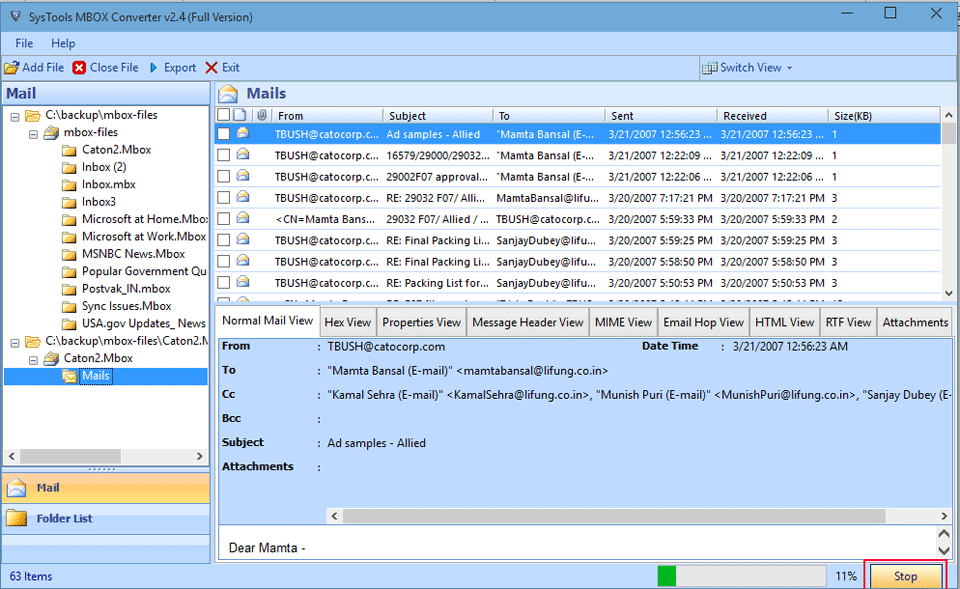 ---
12. Click on mutiple view tabs to preview your email message in the respective form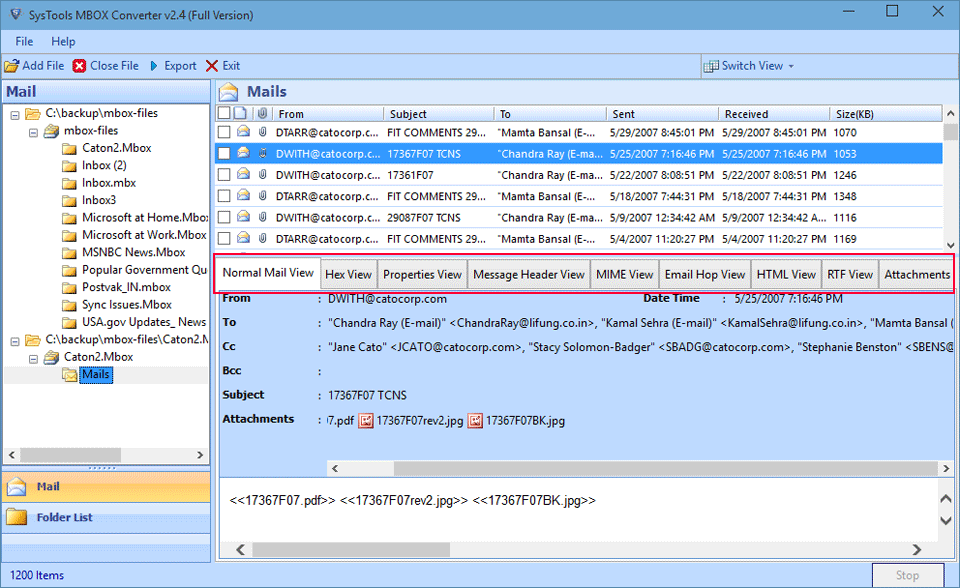 ---
13. By default the software is in horizontal view, you can switch view from horizontal to vertical as per your convenience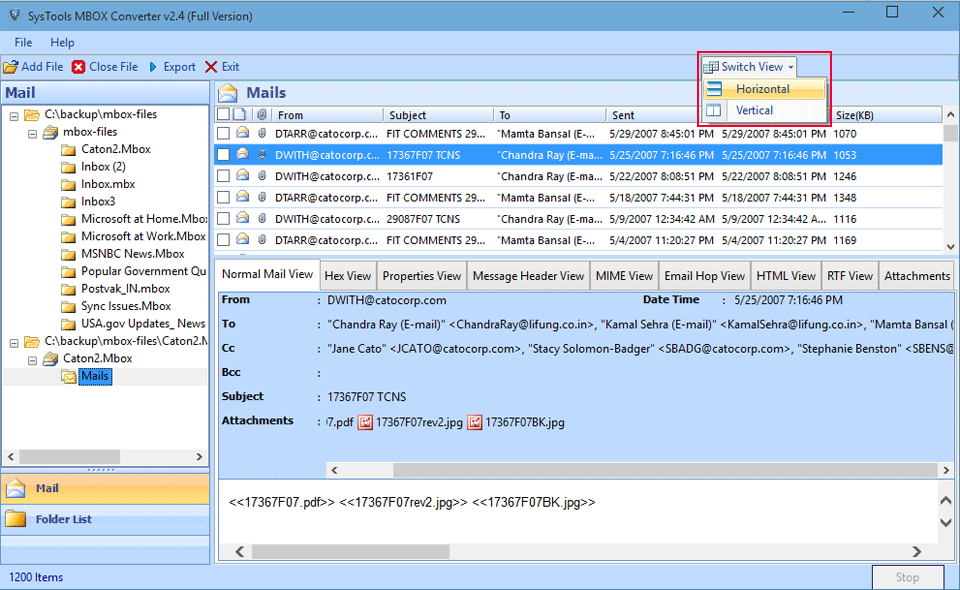 ---
14. Select Export all folder to export all MBOX files at once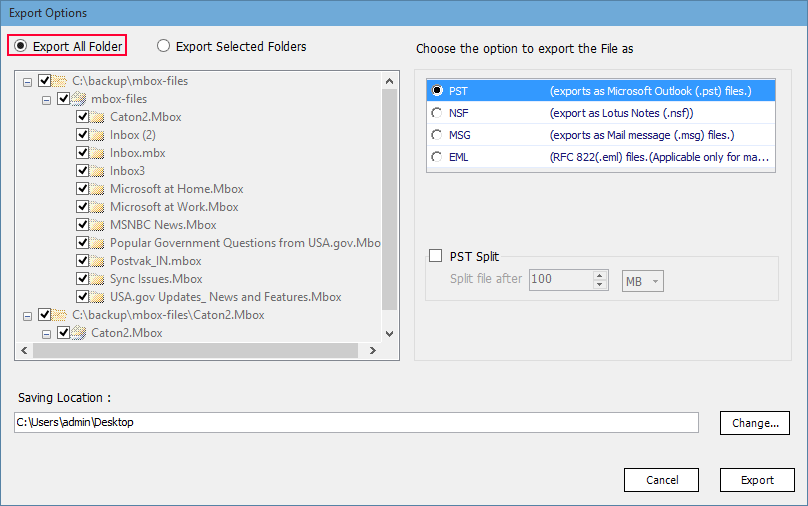 ---
15. Select the file type in which you want to convert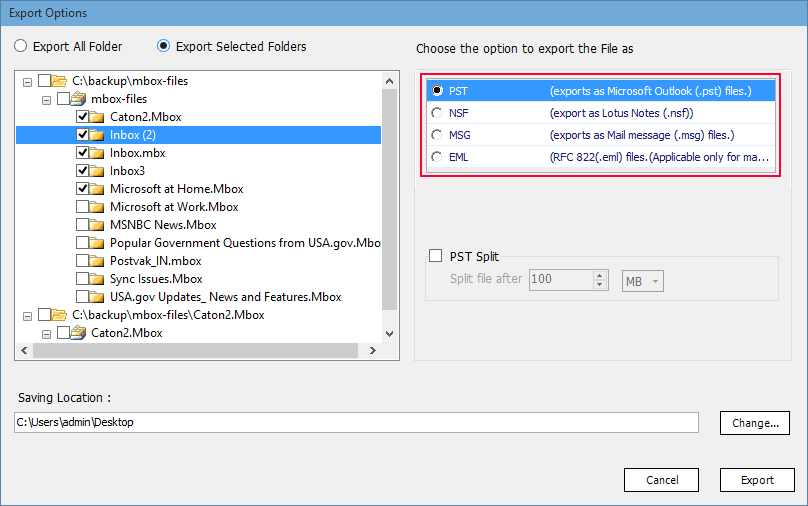 ---
16. If you want to change default location click on Change Location button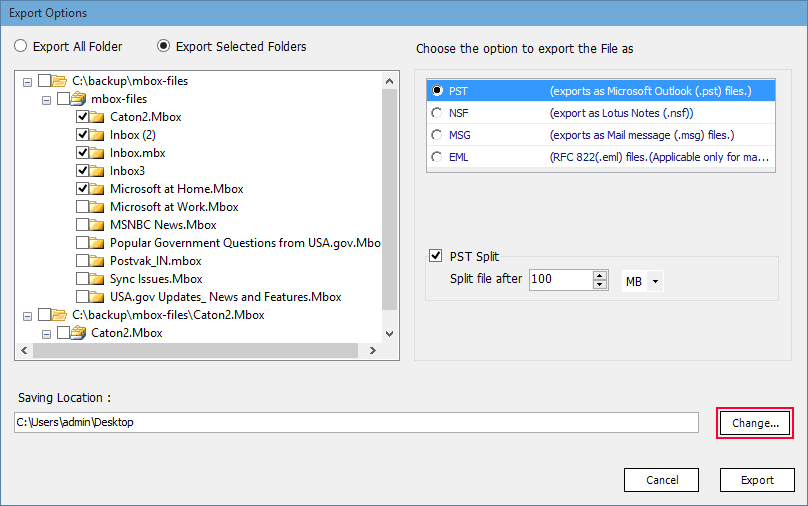 ---
17. Select the destination folder and click on Ok button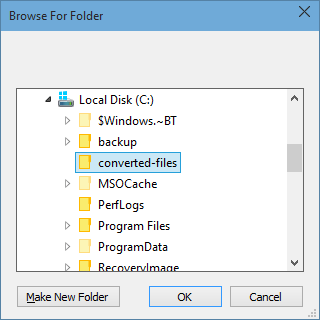 ---
18. Now click onExport button to start the export process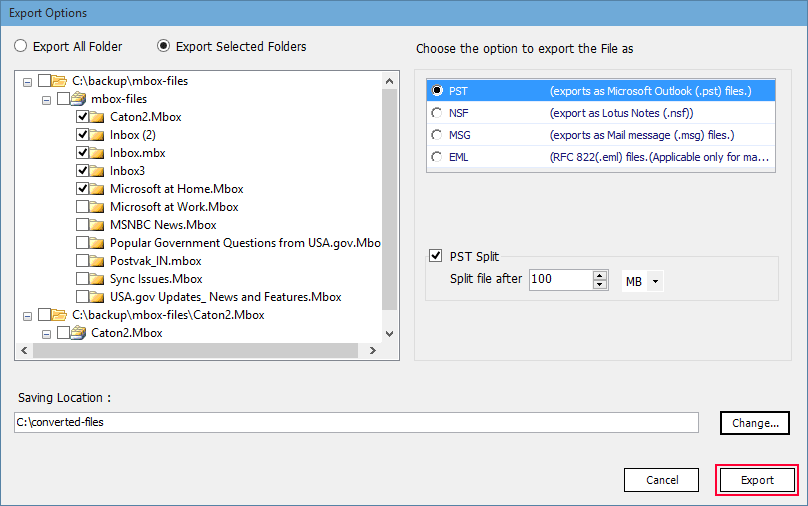 ---
19. As the process starts you will get window as shown in the image. you can stop the process any time by clicking on Stop Process button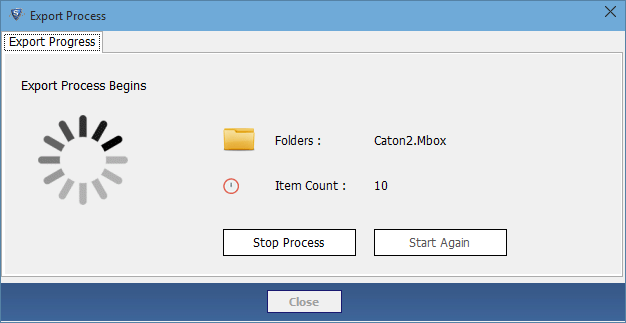 ---
20. After the Completion of Export process, you will get a notifiaction displaying message of completed export successfully, click on OK button to proceed

---
21. A report is generated in csv format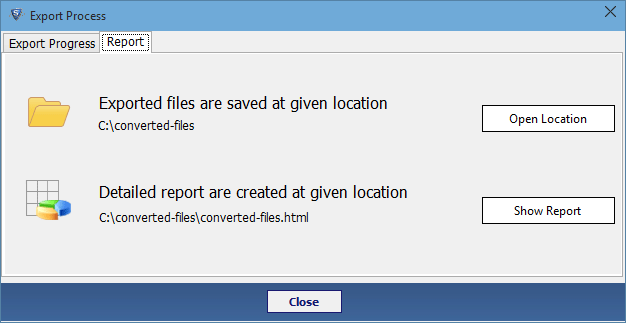 ---